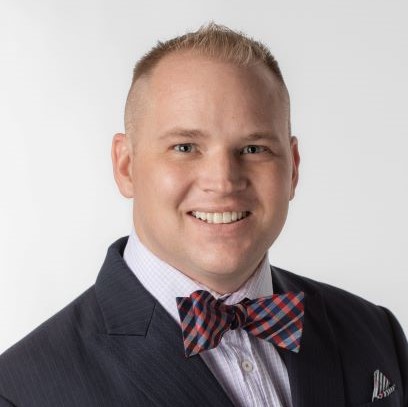 Corporate Trust Consultant
North Salt Lake, UT
Jackson started in the finance and legal services industries in 2009. He has been an advisory team member for high net worth clients' complex estate and financial plans. In 2015 Jackson transitioned to middle-market banking and consulting as a Relationship Manager for one of the world's largest wholesale banks and later as Vice President for a community commercial bank. As a relationship manager, Jackson focused on financial analysis and underwriting of middle-market businesses' asset-backed lending facilities and business owner exit strategies.
In 2019 Jackson joined Wells Fargo Trust Company, N.A. as a Business Negotiations Consultant II, where his team managed Aircraft Owner Trust and Security Trustee relationships. Jackson moved to TVPX in 2020 and currently serves as a Corporate Trust Consultant in the sales group. Jackson is more than happy to help with your trust needs.
Jackson's undergraduate degrees and graduate studies are in Legal Studies, Financial Planning, and Analytics.